How much does building a website cost?
Should you build a website by yourself, or hire somebody to do it for you?
Anyone who has ever owned a website or thought about creating one has asked themselves the same question: What does it really cost to have a website? This is a completely legitimate question and definitely something you must ask yourself before you begin to work on one. The truth is that the price of a website can vary tremendously depending on your needs and your methods. Do you want to create the site yourself or hire someone to do it for you? You can get started by yourself at a very low cost, and the real truth is that a great website doesn't have to cost more than a cup of coffee a month.
In case you haven't built your website yet at one.com, we've created a guide on how to make a website. Otherwise, let's dive straight into what a website actually costs and how to build one at a low cost without sacrificing quality.
What do I need to create a website?
There are three things you will always need when it comes to creating a website whether you build it yourself or hire someone to do it:
A domain name
Web Hosting
A website builder and/or Content Management System (CMS)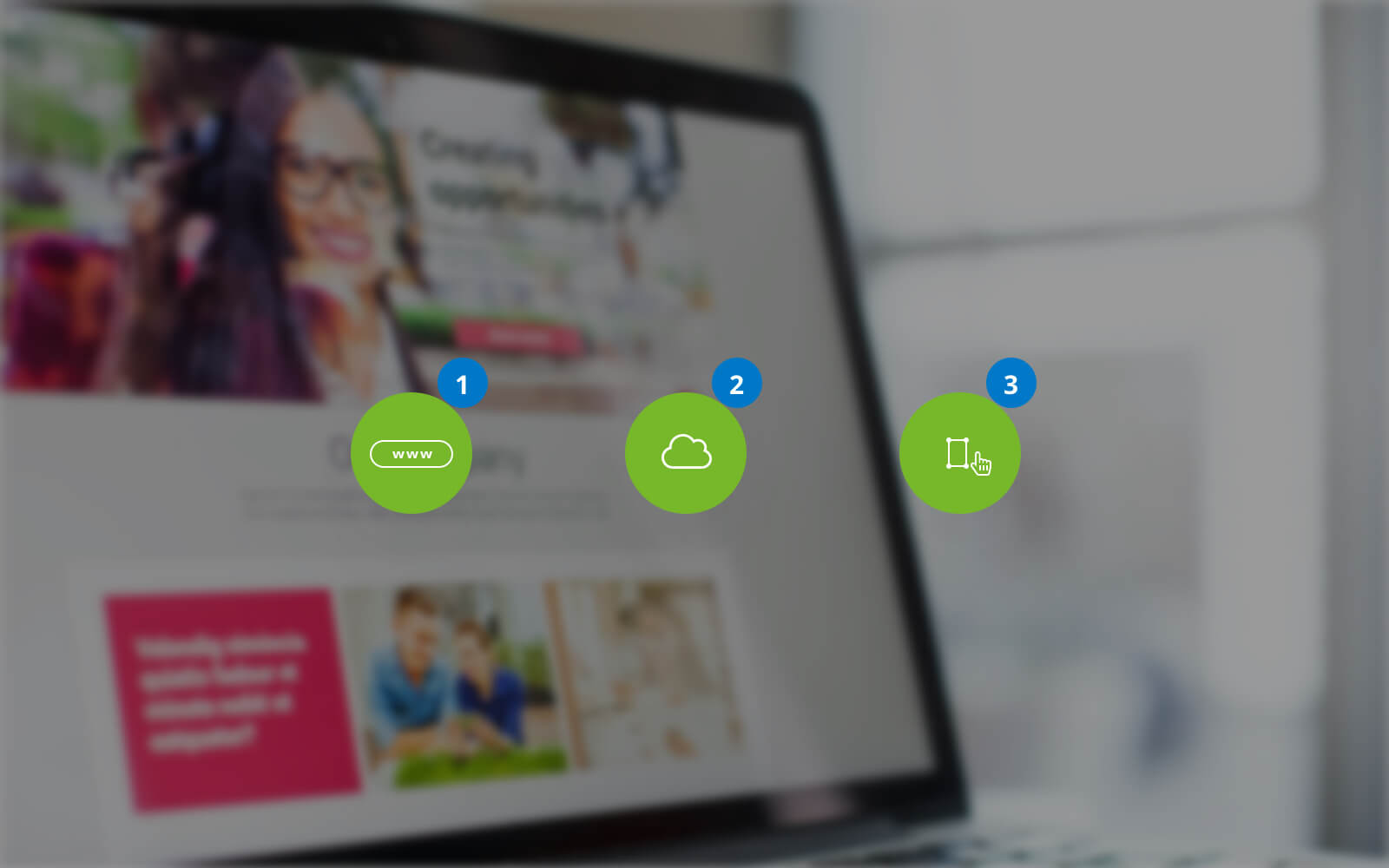 Depending on what your website is for and what needs you have for it in terms of size, performance and features, the price can vary quite considerably. At one.com, we offer all of these services in our packages.
How do I estimate what my website will cost?
There's no straight answer for what a website will cost. In fact, it differs greatly depending on the requirements and needs you have for your site. A simple website can cost next to nothing, while large sites can be a couple thousand a month. However, these large sites usually include tailor-made development, designers and a number of other extras.
To help you estimate the cost of your site, we've put together the three most common questions you will need to address. This is a good way to get started, and it will help you consider your options, so you don't end up spending masses amounts of money, unnecessarily. Spoiler alert: You can create a great website online, for next to nothing.
What is my budget?
Before you decide on anything, you need to look at your budget in a realistic way. What can you afford? And how much do you actually want to spend on your website per month or per year? If you have a smaller budget, it plays a big role in how you should go about creating your website. Don't forget that time is also a factor you need to think about. If you choose to build the website yourself: how much time can you spend on the creation? If you choose to hire someone to build it: How long does the person or agency have to deliver the site? Their time will cost too.
What features do I need right now?
This is an important question to ask yourself; It also goes hand in hand with the budget. Most people dream of an amazing site with advanced features. Rather than wasting your budget on extras, ask yourself, is there really something you need right now? A practical tip here is to map out the vital parts you need for your site to launch, but also create a separate brainstorm which lists what you would like or imagine your website to look like in the future.
Am I capable of building the site myself, or should I hire someone to do it for me?
This question is really a combination of the previous two. You might be thinking: "But I don't know anything about coding or web design" and then the logical alternative is to hire someone who does? This isn't actually true. Today it is easier than ever to create a website, even without these skills. For example, you can use an intuitive, user-friendly Website Builder, which we offer at one.com. It's designed with a "drag-and-drop" tool where you simply pull out the various components you want, directly onto the layout. The worry of web design solves itself as we offer pre-made website templates. We have over 140 unique templates that our own designers have developed for you.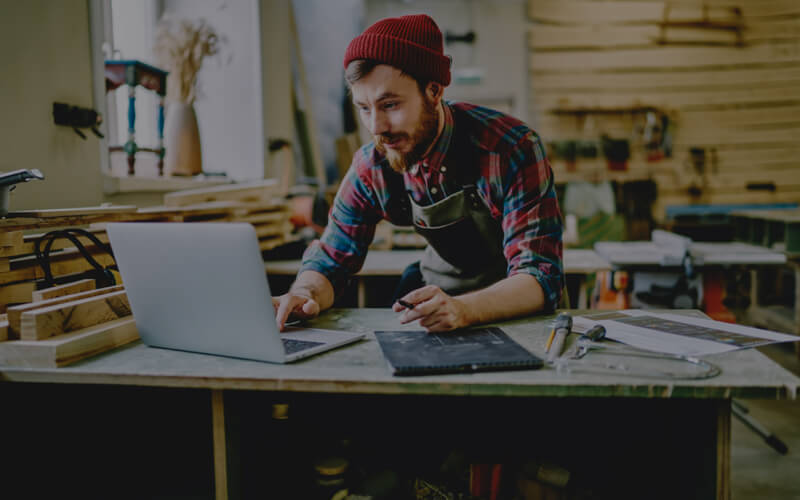 How much does a 'normal' website cost?
To begin with: by a "normal" website, we mean the type of websites that are often used by small businesses and private individuals. These websites usually have basic features. They're the type of websites that produce content in various forms. They won't include extra features such as a webshop, social media sites or large corporate pages.
As we mentioned in the introduction, there are three vital components that you will need to create your website. Domain, Web Hosting and a website builder / CMS. You can have access to all of these with providers like one.com or by hiring someone to build your site. So, let's break it down and compare what this might cost:
What does a domain name cost?
To have a website, you need a domain name. What a domain name costs depend on which so-called top-level domain (or TLD) you want to use. Examples of some more common top-level domains are .com, .co.uk or .eu. Domain names are paid on an annual basis and the cost, without the promotional price, is approximately from £10 and upwards, again, depending on which top-level domain you choose.
Cost domain: £10+ / year
See cost of all top-level domains
How much does Web Hosting cost?
Web hosting is a site on a server where your website's files are located. It is what enables you and your visitors to reach your website from all over the world using the internet. You cannot have a website without web hosting. The cost of web hosting can vary greatly, as there are several different types of hosting. For example, at one.com, we offer shared hosting using powerful servers that have a large amount of storage space at a low cost.
On the other hand, some providers offer more customised, advanced server features which can cost thousands of pounds per month. Keep in mind; some sites provide free hosting. Still, these deals usually mean that a crazy amount of advertising and banners are placed on your website in return, which is not very appreciated by visitors.
Cost for Web hosting: £0-100+ monthly
Cost with one.com: Starting at £1 monthly depending on your plan
How much does a website builder / CMS cost?
The difference between a CMS and a website builder is that the website builder is not a content system. Does it sound confusing? Let us explain. The website builder is a drag-and-drop tool where you pull out everything you want directly into the layout. It is an excellent tool as it is easy and you can get your idea online quickly. However, if you're going to operate a site with a lot of content, blog posts and other pieces, it is a good idea to use a CMS. The world's most common CMS is WordPress, which you easily can get through one.com. We have powerful servers optimised, especially for WordPress Hosting.
The cost of a customised CMS is considerably more expensive than WordPress. We wish we could give you a direct answer to what it costs, but the truthful answer is that it truly depends. It is completely different from agency to agency and totally dependent on your needs and wishes. A basic rule to adhere to is to avoid customised CMS solutions if you are not operating a very advanced site for a large organisation and/or company.
Another option is to hire a freelancer to create your website. It does, however, mean that you have no control over the building of your website and any bugs that need fixing will increase costs that you may have not made room for in your budget.
Additionally, with one.com, the cost for a Website Builder and WordPress are included in all plans, so you don't have to pay more than a few pounds a month.