Remember 2001, when the internet was a bubble about to burst?
Facebook founder Mark Zuckerberg was still in high school. Less than 10% of the world population had internet access. Few believed in the internet as an economic force back then. Danish entrepreneur Jacob Jensen was one of those few. In 2002, he founded B-One, the company we today know as one.com.
Online solutions should never be confusing or difficult. With one.com, it's easy to start growing your business, even without technical skills. That's why we've been the trusted partner for millions of customers for two decades.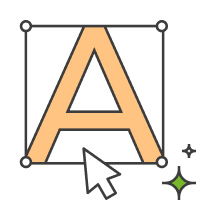 Helping your online presence with easy-to-use solutions
Build your online presence fast. Make it reliable and secure. Expect great service and reasonable prices. We are the people's first choice of online presence solutions.
Maximise your potential online. Our solutions are easy to use and cover all your needs to be fully present online.
Expose your talent to the world. Connect with your audience through a seamless experience. We nurture you as a digital enabler.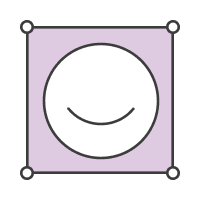 Your most trusted online service provider
Your online success is key to the success of our company. As our customers, you mean everything to us. We're constantly thinking about how to improve our products and services for you. We work hard so that anyone can enjoy the best possible online presence solutions, no matter your technical skills.
There's never a good time for problems. Even a small issue can be quite costly for a website owner. That's why our support is available 24/7 – every day of the year!
Office locations
Sweden
Carlsgatan 3
211 20 Malmö
Sweden
Denmark
Kalvebod Brygge 24
DK-1560 Copenhagen
Denmark
Germany
Europaplatz 2
10557 Berlin
Germany
India
one.com India Private Limited,
Office No. 2, Floor 5, Tower A, Bldg. 9
DLF Cyber City Complex – Phase III
Gurgaon – 122002 Haryana
Dubai
Dubai Internet City
Building 9 – P.O. Box 500401
Dubai – United Arab Emirates
France
57 Rue d'Amsterdam
Paris 75008
France
Italy
Via Antonio Salandra 18
00187 Roma
Italy
Netherlands
Strawinskylaan 3051
1077 ZX Amsterdam
Netherlands
Philippines
9F Mabuhay Tower
Cebu IT Park
Philippines
Spain
Avda. Diagonal 640, 6ª Planta
Barcelona
Catalonia 08017, Spain
United Kingdom
33 Cavendish Square
London, W1G 0PW
United Kingdom
United States
Two Fountain Square
11921 Freedom Drive, Suite 550
Reston, VA 20190
one.com Group AB
Org.no. 559205-2400
VAT-no. SE559205240001