Online Marketing
Promoting your website quickly and easily
It's never been more important to build an online presence than it is today. There are almost 4.57 billion people on the internet. That's 59% of the entire world's population that is online. With all the new technology available, it can become overwhelming to get your business at the forefront.

That's where online marketing comes into play. Your website is your home, online. You've put in the effort of creating something you are proud of, and now you want the world to see it. We've put together a handy guide on the basics of online marketing and why you need to be doing it.
What is online marketing?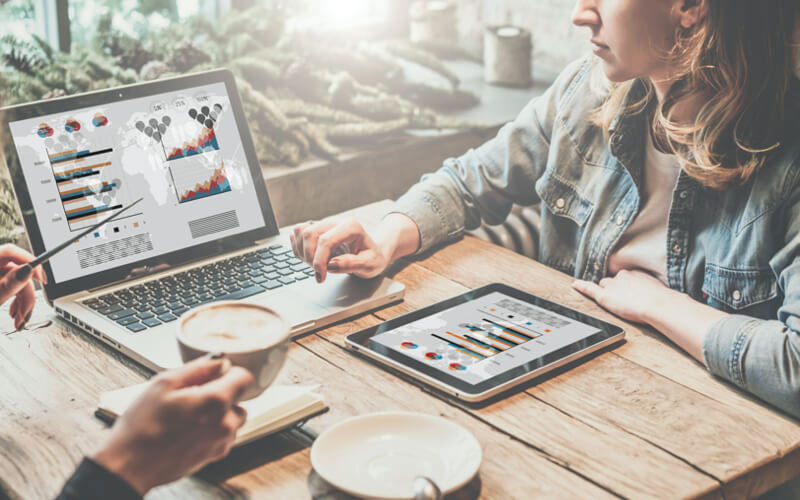 Online marketing is the term used to describe the processes of promoting products and services through the internet, to generate sales. While it is similar to traditional marketing techniques like print and TV advertising, online marketing includes a vast range of elements.
Online marketing overview
Firstly, there are many different ways to do online marketing. With an excessive amount of internet users – presents an incredible amount of opportunities. Now, we're going to take you through 7 different channels of online marketing. From there, you can start using them and achieve a successful business.
Content marketing
Content marketing is marketing focused on creating, publishing and distributing content to your targeted audience, online. You can do this in numerous different ways. For example, writing content on your website, posting videos on YouTube, or providing easy-to-read infographics which summarise reports and studies. In fact, content marketing works closely with other internet marketing- like Search Engine Optimisation.

Furthermore, content marketing can be a powerful growth driver for your business. However, it can be difficult. The entire point of content marketing is to increase your visibility. To do it correctly, you will need to provide relevant and useful content to your prospects and customers.
Search Engine Optimisation (SEO)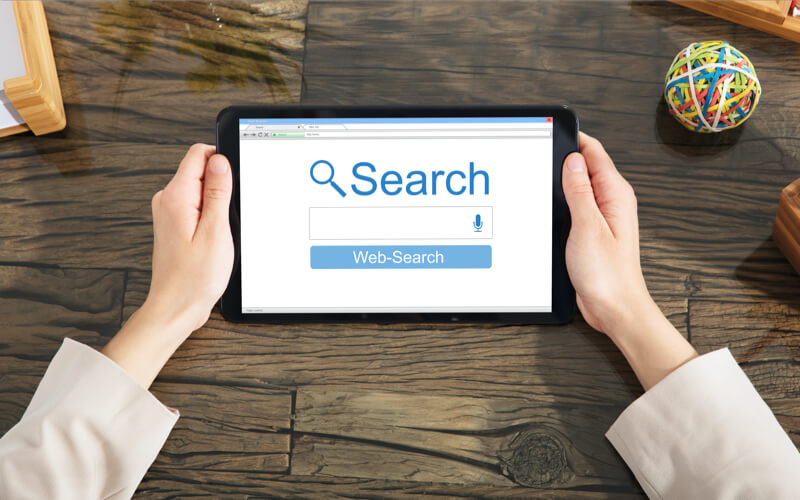 SEO is the practice of improving the ranking of your website on searches for related keywords. That is to say, "Getting to the top of the page on Google" is only attainable over time, and only when you know which keywords you are aiming to rank for. So, anyone who promises to put your site in the number one spot in no time is probably only after your wallet.
To optimise for search engines, you need to improve your site on a wide variety of metrics used to rank websites. Unfortunately, the exact algorithm is a well-kept secret and changes over time. However, proven best practices include focusing on the site content, how fast it loads, as well as links from other quality websites.
We know this takes a lot of time and effort, but it's necessary. To help, we've partnered with marketgoo. It's an SEO analysis tool that offers a simple solution. It analyses your website and gives you an easy-to-follow list of recommendations.
Pay per click advertising (PPC)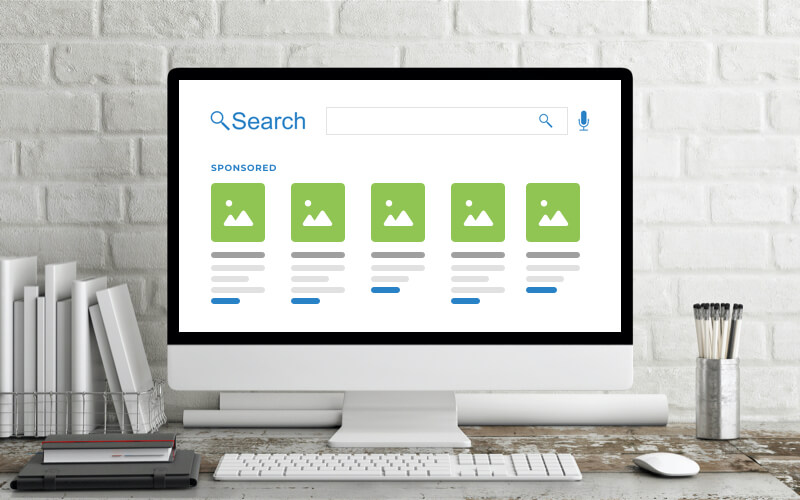 Pay per click advertising is a form of advertising used to drive traffic to websites by paying a publisher when the ad is clicked. Rather than trying to earn your visits organically, you can pay for them.
It works by allowing advertisers to bid for ad placement in the search engine. For example, when someone searches for a keyword related to your service or products, your advertisement would show up at the very top spot in Google. Each time your advertisement is clicked, sending a visitor to your site, you will pay the search engine a small fee. If you've optimised your website and end up making a sale, the fee won't even matter. For instance, if you pay £2 per click but you sell something for £300, you've made a huge profit.
If you'd like to give it a go, we've partnered with Google Ads, to create an easy solution for beginners while also powerful enough for experts. It guides you through the process of setting up search campaigns and automatically optimises them for best results. Additionally, the one.com integrated Google Ads service is much easier than using the full platform. It guarantees a distributed budget spend, so you don't accidentally run out of money in a single day.
Affiliate marketing
Affiliate marketing is one of the most popular forms of advertising. The idea is to promote other businesses products, and in turn, earn a commission when people buy it as a 'thank you' for marketing. Basically, you find a product you like, you promote the product, and you earn money for each sale made.
Affiliate marketing is great because it can be done at a low cost. You can get started quickly, with little hassle. Plus, all parties' benefit! It works by spreading the responsibilities of marketing and creation. There are 3 parties involved; The affiliate (advertiser), the seller, and the consumer.
Affiliate marketing can be great when you're a start-up because the seller takes a lot of the burden. For example, if there's an issue – the seller deals with any customer complaints, whilst you will have already received your commission.
Email marketing
Email marketing is a form of direct marketing, where you send emails to promote your products or services. Email is a great way to stay in touch with people who are interested in hearing from you. Newsletters give you a great way to share deals or promotions and build loyalty over time. In fact, studies have shown that it can be more cost-effective for nurturing leads into customers than other forms of advertising.
If you've ever tried sending a newsletter, even for a non-profit organisation, club or parents association, you know that a standard email program isn't that great.
To make things simpler, we've partnered up with UBIVOX. It's an email marketing tool where you can easily manage mailing lists, create newsletters, campaigns and much more. Connect the tool with your website or social media profile to gather email addresses, and automatically send follow-up emails to keep your audience interested. You can add UBIVOX when you choose a hosting plan. Or, f you're already our customer, from your control panel.
Social media marketing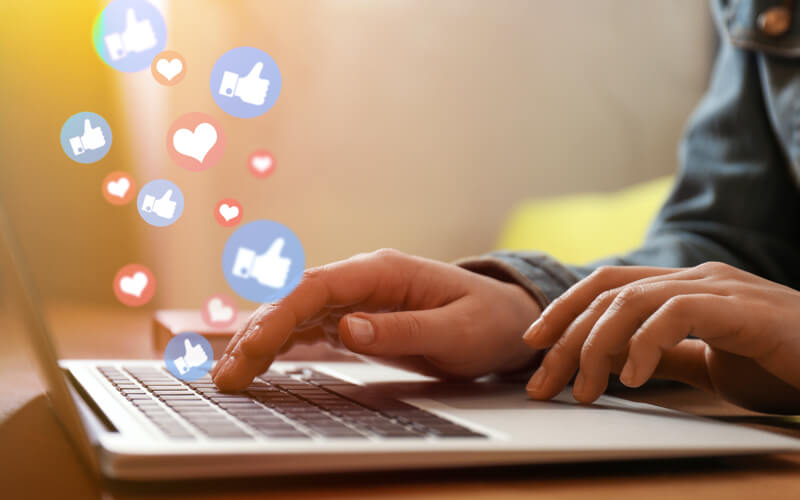 Social media marketing is the process of getting attention and sales through the use of social media platforms like Instagram. Moreover, channels like Facebook and Twitter are also great places to promote yourself and interact with customers and the community. These channels help bring new visitors to your website- a channel you fully control.
You can go for either organic social media marketing, which focuses on building relationships with your customers and building customer loyalty. Or, you can try paid social media marketing. There are tons of ways to use paid social media marketing, such as paying for Facebook advertisements.
Many businesses start by launching a social media profile page before they set up a website. So, if you are at this stage of your venture, consider registering a domain name and redirecting it to your social media profile. It's effortless to do, and guarantees prospects will find you online.
Blogging
Marketing through blogging is when you reach your target market through the use of a blog. It is one of the best forms of marketing. That's also because it's free, and you have a large platform to build your audience. The only problem is, it takes some time. You can start a blog relatively quickly but, growing your blog and maintaining consumer loyalty is a whole other story.
That said, it's a great source of income, and you can earn a lot of money from doing it. Above all, to succeed in blogging, you will need to have a clear direction, connect with your audience and not give up. We recommend integrating your blog with your website to make it easier for you to manage, as well as easier for visitors to access.
What is the purpose of online marketing?
The goal of online marketing is to get people to visit your website and convert those into paying customers. While the most apparent purpose of online marketing is so you can sell your services over the internet, there are a few others:
Raise your brand awareness.
Establish an online presence.
Increase website traffic.
If you want your business to survive in this day and age, you need to start online marketing. Internet marketing opens up many doors and can help you achieve your goals, all with a little work.
What are the benefits of online marketing?
There are several benefits to online marketing. We've listed the three we thought were most valuable:
Low cost of entry. As many of these systems are automated, you can get started with as little as a few pounds.
Better targeting. For example, with paid search engine marketing, users are exposed to your brand only when they search for your exact product.
Robust and accurate data. With better analytics, you make better decisions about promoting your products and services.
How to get started with online marketing
Online marketing tactics are constantly evolving and changing. If you're going to be successful in online marketing, you need to accept and adapt. Start by becoming comfortable with the basics. Research more, build your website and even test out social media marketing.
If you feel like you've got valuable content, share it with current customers. If you want your site to rank higher on google, research more into SEO. To sum up, there is no right way to start. You just need to learn the tools of the trade, and how you can implement them to make your business successful.