How to secure your website with HTTPS?
Protect your site against digital threats with a secure connection
A secure connection with a website can be recognised by the closed lock next to the URL in the address bar. It ensures that the connection of users with this website is encrypted. An encrypted connection means that passwords and other important data of users are protected and remain private. The URL of a secure website starts with HTTPS.
Having a secure website has many advantages, such as improved user experience and better search engine rankings. If you build a website with one.com, users will automatically have a secure connection with your site.
For businesses that wish to succeed online
200 GB
500 mail accounts
Website Builder
1-click WordPress
5 websites
What is HTTPS?
HyperText Transfer Protocol Secure (HTTPS) ensures that visitors have a secure connection to your website. By ensuring you have a secure website with HTTPS, sensitive information such as passwords or bank details is protected, and visitors can navigate your website safely. The difference between HTTP and HTTPS is the "S", which stands for "Secure". A website that uses HTTP provides a much less secure connection and endangers customer data.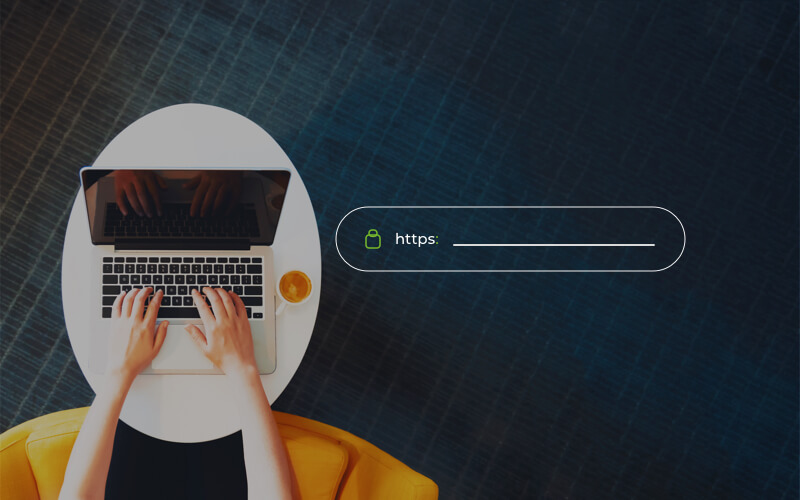 To secure your website with HTTPS, you will need to install an SSL certificate and redirect HTTP to HTTPS using a .htaccess file. At one.com, we make this easy for you by setting up your HTTPS connection automatically.
Our all-in-one hosting plans include a free wildcard SSL certificate, which we will install for you. A wildcard SSL certificate covers the whole domain, including subdomains. The HTTP to HTTPS redirect will be done by our Website Builder when a page is published or can be done by simply installing a plugin if you are using WordPress.
Still don't have HTTPS on your website? Transfer your domain to one.com, and we will install a free wildcard SSL certificate right away.
Why secure your website?
In this digital age, it is necessary to have a secure website. We believe website security is essential, and that's why we provide our customers with a free SSL certificate and additional security features. Having a secure website comes with several advantages:
Safe browsing. A secure connection ensures that visitors can safely browse your site. As a result, it's much less likely that hackers intercept their data.
Trust. A secure connection shows that your website is reliable. This can increase the user's confidence in your website.
Improved user experience. Browsers make it clear if a website is "not safe". This can lead to a poor user experience, prompting users to leave and never return to your site.
Better rankings. Having a secure website can boost your SEO rankings. Sites with an HTTPS connection are rated higher by Google, so they are more likely to receive a better position and generate more organic traffic.
How to create a secure website?
Building a website is easy, but there are a few things to consider when you want to create a secure site.
A good first step is choosing a reliable hosting provider, with secure servers to keep out digital threats. Choose a hosting provider that values website security and offers a complete plan, in one subscription. So you don't have to buy an SSL certificate or any other extra security features somewhere else.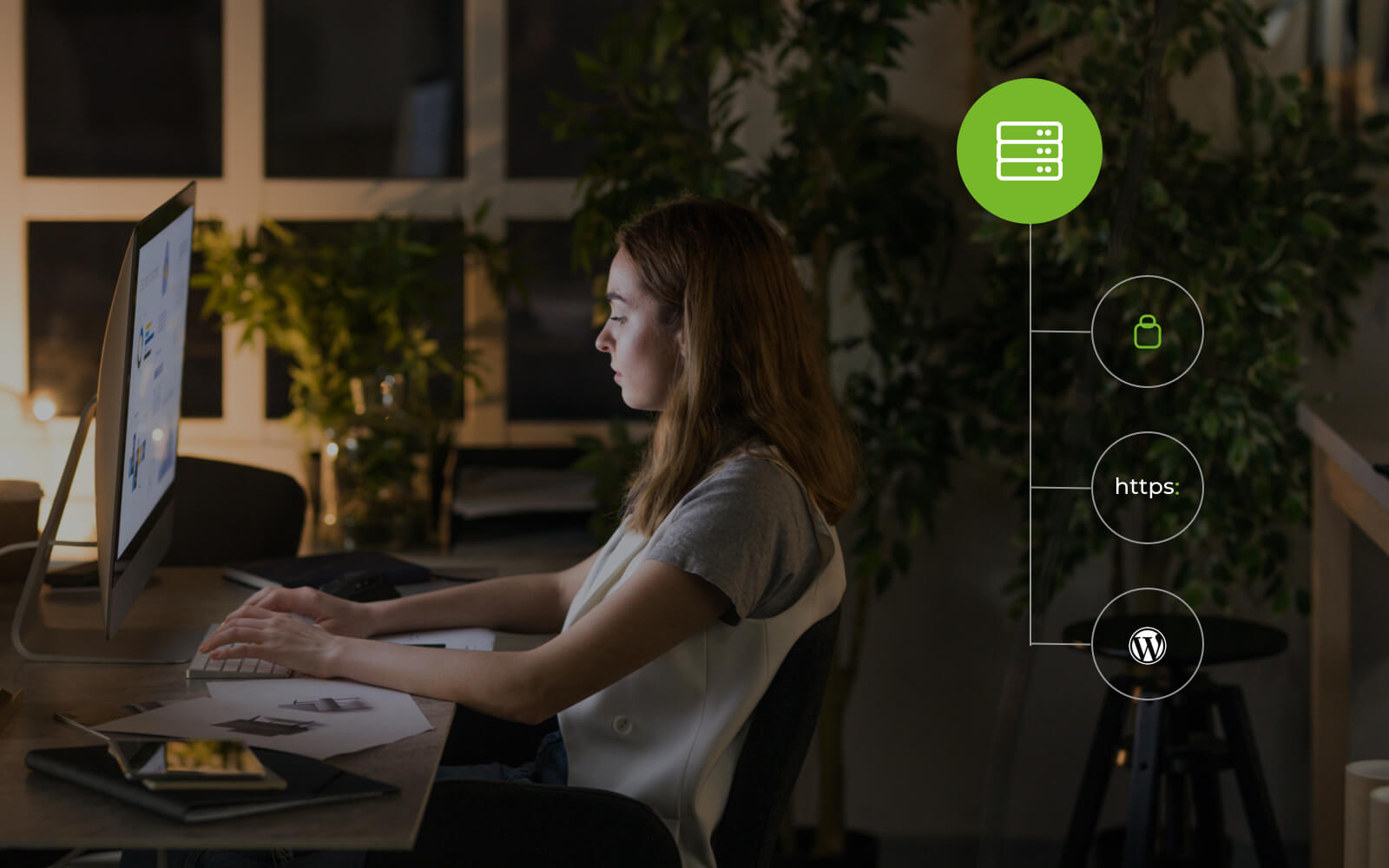 Find out which security features a hosting provider offers. As you know now, an SSL certificate is essential for having a secure website. But other features will also improve the security of your website, such as backups, malware scans and domain lock.
It is important to keep in mind that it is your responsibility to secure your own website – and your visitors' information. Essential protection measures include activating an SSL certificate and regularly updating your WordPress installation.
If you decide to create your website with WordPress, you will have access to many free third-party plugins capable of increasing the security of your website. But you should be wary of plugins that might harm your website. Always check the features, reviews and the number of installations before you install a plugin.